Dr. Hammond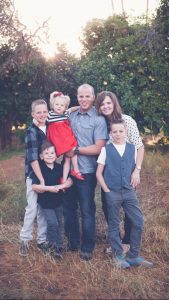 Dr. Nathan Hammond began practicing dentistry in August, 2006. After attending Brigham Young University, Dr. Hammond attended the prestigious School of Dentistry At Creighton University in Omaha, Nebraska. He excelled at Creighton and learned every aspect of dentistry. Dr. Hammond earned his Doctorate in Dental Surgery (D.D.S.) while attending Creighton.
After graduation from Creighton, Dr. Hammond continues to learn and improve his techniques. Not only is he proficient in the basics of dentistry, but he is very skilled in implant restoration. He regularly treats complex and simple implant cases, and makes many implant retained dentures.
Born in New Orleans, Louisiana and raised in Idaho Falls, Idaho, Dr. Hammond is the son of a General and Vascular Surgeon. He is one of five children, all of who are in medical or dental professions. He and his wife Brittany, who is actively involved in the practices, have four children of their own and are both committed to the community outside the practice as well. He spent almost two years in Nashville, Tennessee as a singer and songwriter before his dental career began. An avid golfer, guitar player, and sports lover, Dr. Hammond coaches his sons sports teams, is active in his church and loves spending time with his family.